 Mistress, Slave or Switch?
The roles of the women at The Castle are split into the roles they identify with and feel most comfortable with.
Dominant or submissive...
Some girls switch between roles and are both happy and comfortable to do that.
Each girl after gaining experience makes up their own mind. This combines to make everyone relish their role.
They see their time at The Castle as more than just employment, but as their lifestyle as well.
So whether you want a dominant asian mistress to worship, a submissive lady who does what she's told, or a switch that is full of surprises, you can find her at The Castle.
The choice is yours!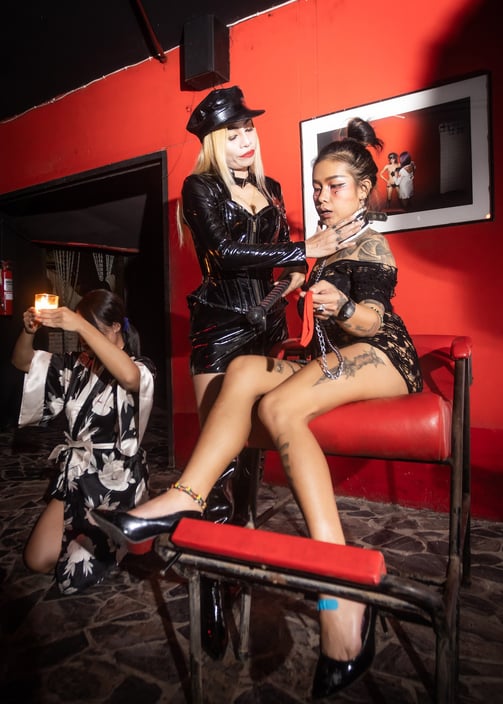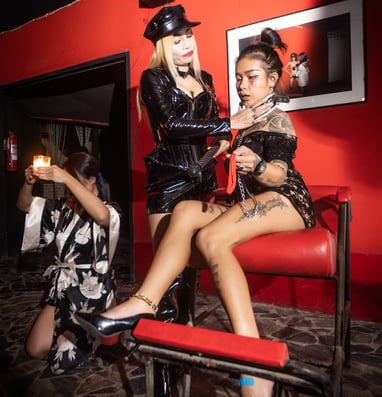 By subscribing to our mailing list you will be the first to know about special promotions, events, parties and more at both The Castle Pattaya and our sister club, Demonia Bangkok.
PRIVACY POLICY. We recognise that any information provided to us is sensitive and is treated as such. We will never sell or rent your information to a third party for any purpose whatsoever. From time to time we may use your information for our marketing purposes, and you can opt out at any time by contacting us at castlepattaya@gmail.com. All information will be secured using industry standard protocols and technology.